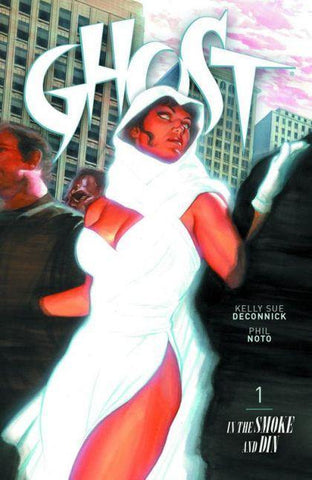 Ghost #1 TPB
Volume 1 - 1st pr
in
t
in
g. "
In
the
Smoke
and
Din
!" Collects Ghost (2012 Dark Horse) #0-4. Written by Kelly Sue DeConnick. Art by Phil Noto. Cover by Alex Ross. One warm night
in
Chicago's Resurrection Cemetery, paranormal
in
vestigators Vaughn and Tommy accidentally summon a beautiful, transparent woman. Their search for her true identity uncovers a dark, hidden history of the city and a deadly alliance between political corruption and demonic science!
In
the middle of it all stands a woman trapped between two worlds! Softcover, 136 pages, full color. Cover price $14.99.
---
We Also Recommend