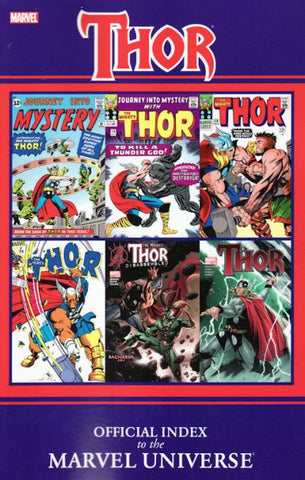 Thor: Official Index to the Marvel Universe
Error Edition - 1st printing. Collects material from AVENGERS, THOR & CAPTAIN AMERICA: OFFICIAL INDEX TO THE MARVEL UNIVERSE #1-12. Get the complete history of the God of Thunder from his earliest appearances all the way up to the present day. This book comes packed with synopses - introducing you to the characters, teams, places and equipment that appeared within; and providing vital information about all things Thor! Softcover, 5 1/2-in. x 8 1/2-in., 328 pages, full color.
Note
: This book has a printing error (pg. 42 repeats). This is NOT considered a defect as all books in the first print run have this. Cover price $19.99.
---
We Also Recommend